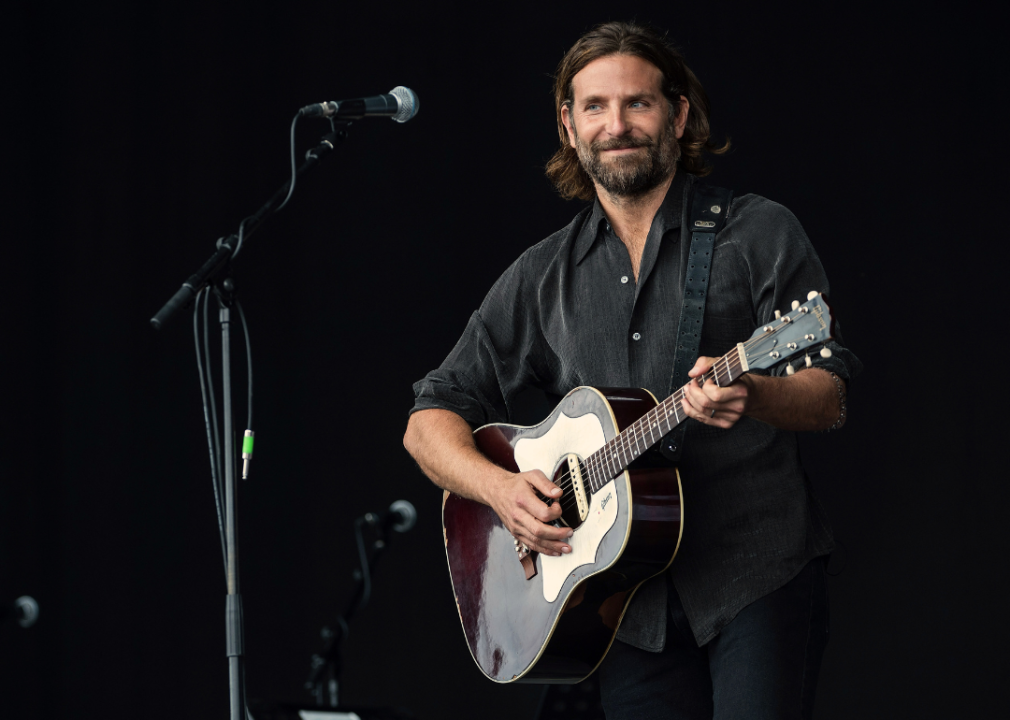 Ian Gavan/Getty Images
Films about musicians and the music business have long captured the public imagination. In recent years, movies like "Elvis" and "Bohemian Rhapsody" have illuminated the personal struggles behind highly public music legends, a trend that shows no sign of slowing down, as movies about Bob Marley, Carole King, and Leonard Bernstein are all either in development or set to be released within the coming year.
While the actors portraying musicians may have an uncanny knack for emulating the movements, voices, and mannerisms of their subjects, it's often more of a challenge for them to actually play the music, instead of just convincingly faking it. Many films featuring music or vocals have famously used other musicians behind the scenes. In "My Fair Lady" and "West Side Story," for instance, Audrey Hepburn and Natalie Wood lip-synced to the vocals of Marni Nixon, who went uncredited in both films.
Some actors, however, have dedicated themselves to learning the instruments their subjects played, undergoing intensive training and practicing for hours every day. While the instrument doesn't always stick, some actors ultimately undergo an authentic transformation into musicians, blurring the lines between acting and reality.
To pull back the curtain on films and television shows depicting musicians, Skoove spotlighted 10 actors who learned an instrument for a role using interviews, news reports, and film databases.
Jenna Ortega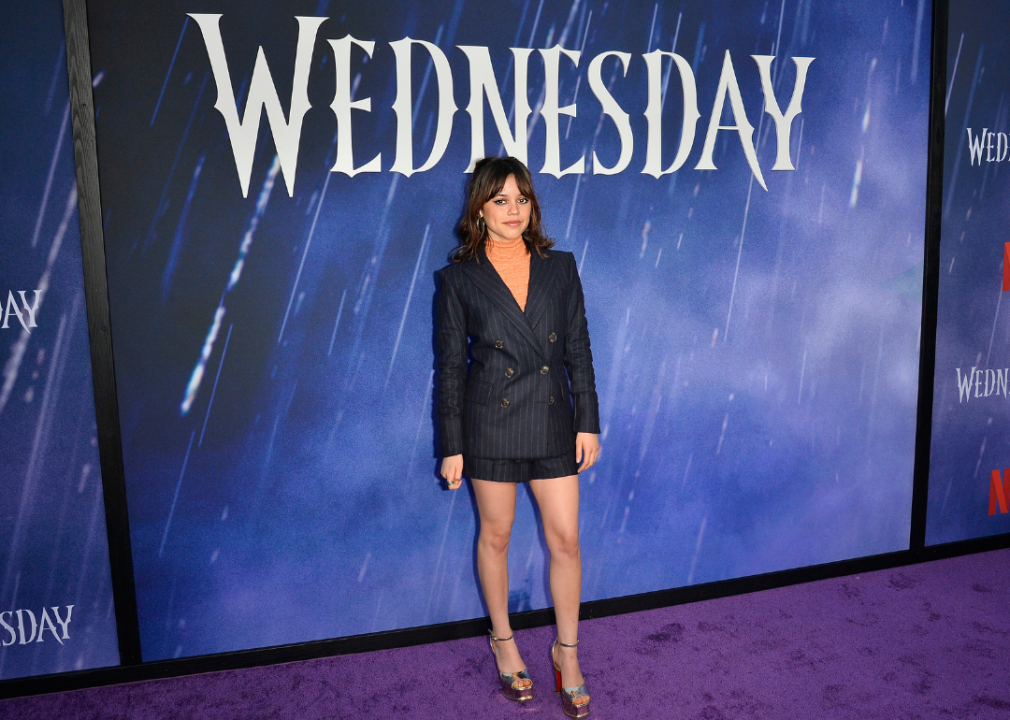 Jerod Harris/Getty Images for Netflix
Jenna Ortega learned to play the cello for her starring role in the 2022 Netflix series "Wednesday," taking lessons twice weekly beginning two months before filming kicked off. She learned the Rolling Stones' song "Paint It Black" and Fleetwood Mac's "Don't Stop," as well as classical pieces by Elgar and Vivaldi. Some particularly challenging pieces, like "Paint It Black," a piece meant to be played with two cellos but Ortega was only using one, ultimately required a cello double.
"I did not get any sleep. I pulled my hair out," Ortega said on a Netflix-hosted panel in February 2023. "I didn't know where my hands were even supposed to go and then I had to make two cellos come out of one cello, which was ridiculous." Still, the experience seems to have been a worthwhile one. Ortega has said that she wants to continue playing the instrument after the series is over. (Season Two is set to start filming in 2024.)
Adrien Brody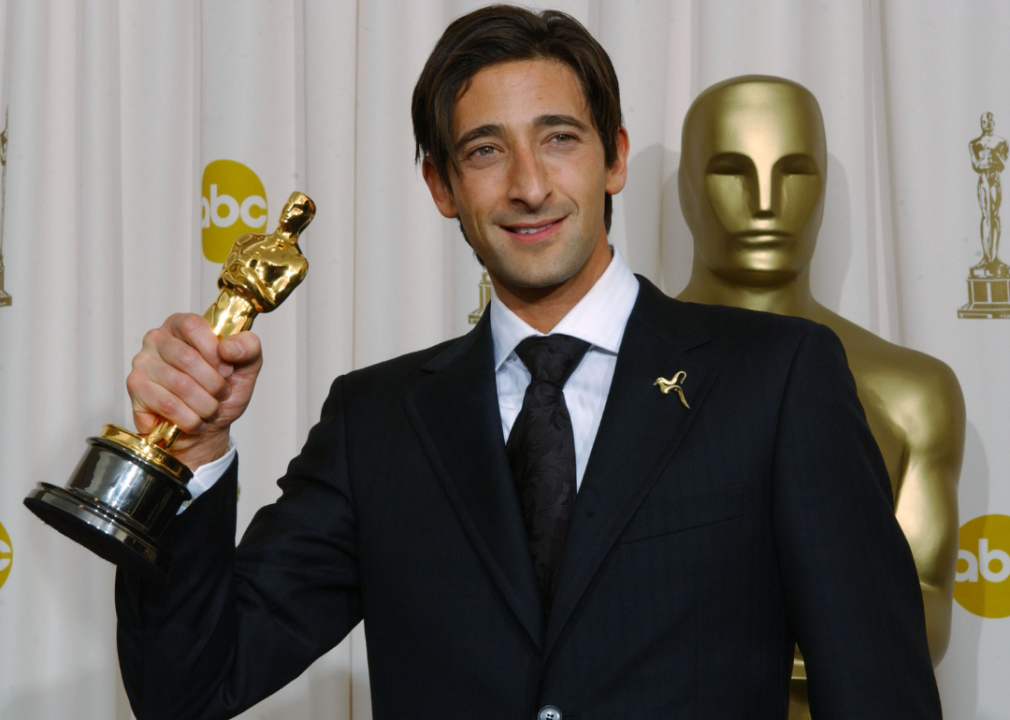 Frank Micelotta/Getty Images)
For his Oscar-winning performance as Wladyslaw Szpilman in the 2002 movie "The Pianist," Adrien Brody dedicated himself to mastering parts of Chopin's piano compositions. Brody practiced for four hours a day, partially at the urging of director Roman Polanski. He has described learning to play the piano as a particularly difficult task, considering he was on a starvation diet in preparation for the role, which deprived him of energy.
The ordeal of physically and emotionally getting ready to play Szpilman proved to be extremely taxing. But Brody told the San Francisco Chronicle, "The thing I was most comforted by was playing the music. It calmed me and allowed me to some degree to distract myself from my own loneliness at that time." That mindset helped him get into character since Szpilman was a pianist trying to survive the Nazi occupation of Poland.
Rami Malek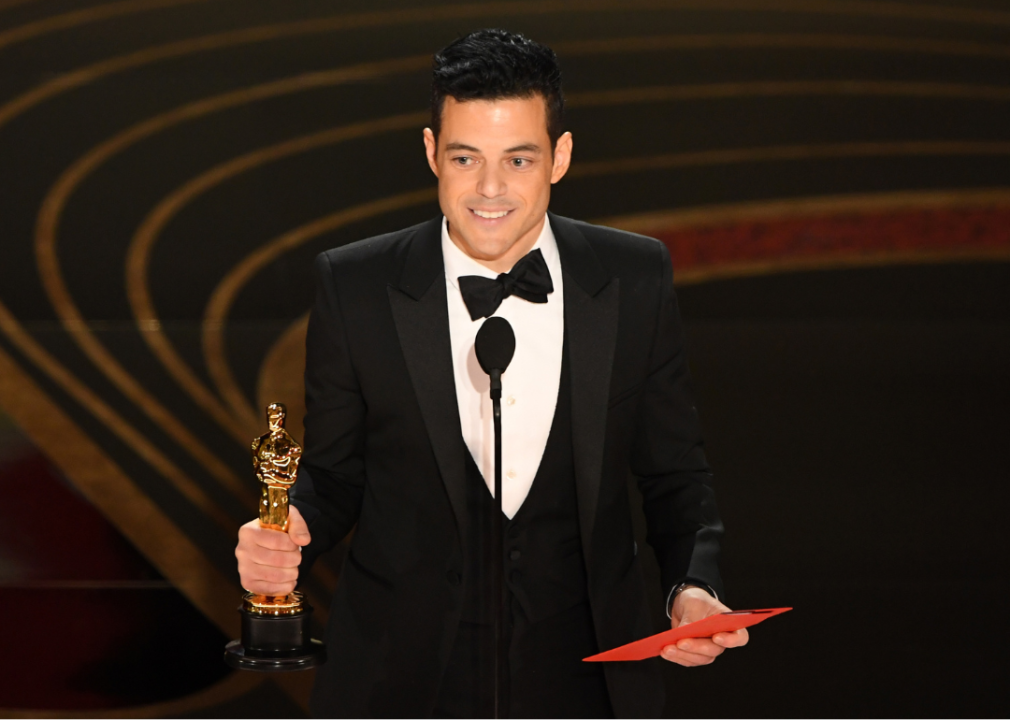 VALERIE MACON/AFP via Getty Images
Rami Malek had never played piano before being cast as Freddie Mercury in 2018's "Bohemian Rhapsody." In fact, he had been scared of learning as a kid, so the idea of approaching the instrument for the film was especially challenging. In preparation for the role, he overcame that fear, undergoing training that he likened to "going to a conservatory of music every day," he told NPR. He practiced singing for an hour or two, played two hours of piano, and then did four hours of movement and choreography each day.
Malek eventually got to the point where he could play the piano upside down, which he did in one scene of the film. He also learned a little bit of guitar in order to play "Crazy Little Thing Called Love," which ultimately didn't make it into the film. But, he said after filming wrapped, he was able to play "Bohemian Rhapsody" and "We Are the Champions" on his own.
One thing Malek couldn't recreate, though, was Mercury's signature singing voice. Instead, he lip-synced to Queen master tapes and fresh recordings by Marc Martel, a Canadian Christian rock singer known for his similar voice to Mercury's.
Jamie Foxx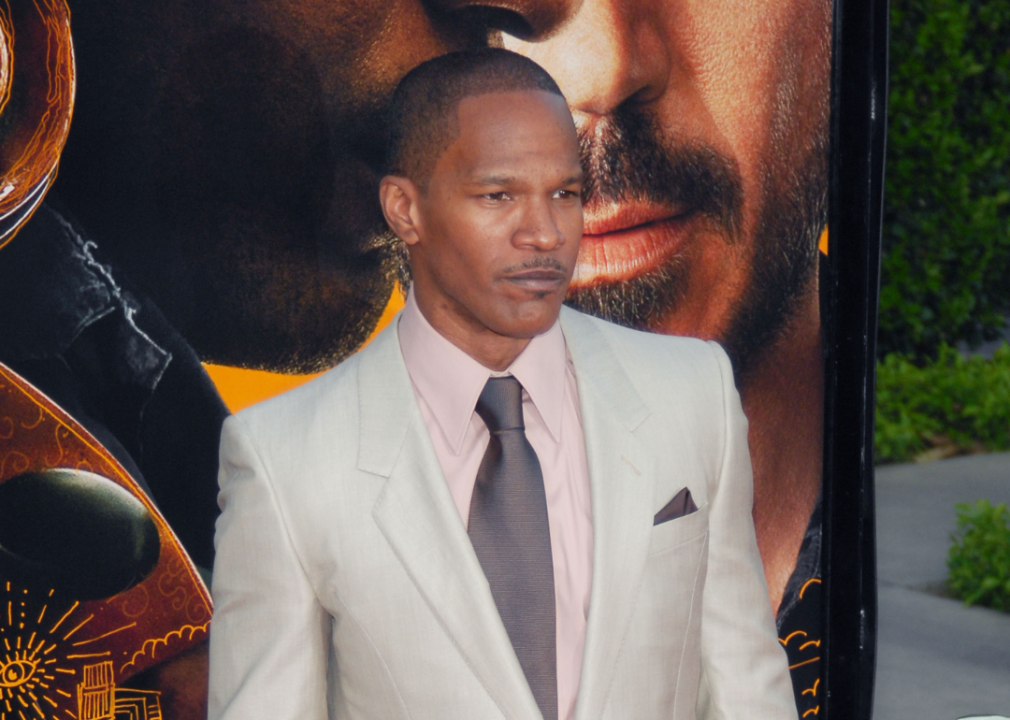 DAVID CROTTY/Patrick McMullan via Getty Images
For the 2009 drama "The Soloist," Jamie Foxx dove into learning the cello to play Nathaniel Ayers, a Juilliard-trained musician who developed schizophrenia. Foxx's teacher was Ben Hong, the then-assistant principal cellist of the LA Philharmonic who now serves as the associate principal cellist. For four months, Hong and Foxx worked for 10 hours a week learning Beethoven, including passages from the Cello Sonata No. 4 and the Triple Concerto.
Hong came up with a simple system of notation to help Foxx with some of the fingerings, and they muted the sound of the cello during practice sessions using soap on the bow. Foxx admitted learning the cello was no easy feat. "You get the fingering right, the bowing right, so [viewers] knew I was playing. I was very angry at times," he told The Atlanta Journal-Constituion. "It was one of those discouraging things, but it really helped to know that when they played the music and put your fingers on, that you put your bow down. It's all about executing."
This wasn't Foxx's first time playing a musician on screen; he previously starred in the 2004 Ray Charles biopic "Ray," where he leveraged his training as a classical pianist to play the prodigious titular character.
Kristen Stewart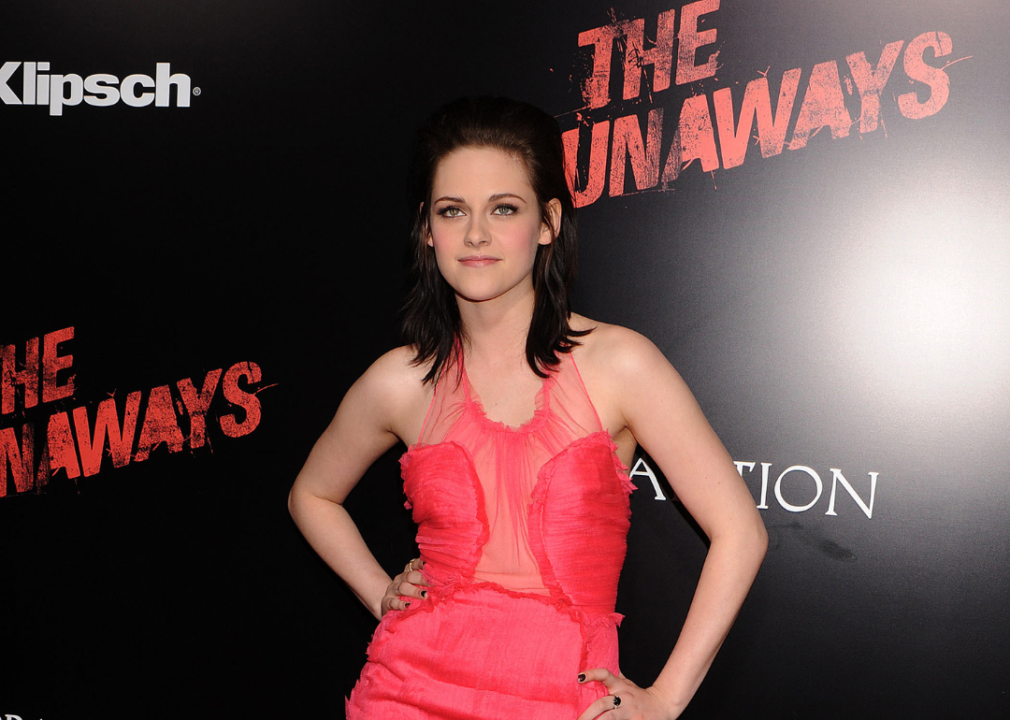 Jeffrey Mayer/WireImage // Getty Images
"The Runaways," a 2010 film based on the story of the eponymous '70s rock band, features Kristen Stewart as iconoclast guitarist and singer Joan Jett. Jett, who served as an executive producer on the film, worked closely with Stewart, teaching her everything she could think of about her life and music. She coached Stewart on how to play the electric guitar in her style, including her specific hand positions and postures.
Stewart also did her own vocals for the film, emulating Jett's raucous tone. Stewart said at a roundtable interview at the 2010 Sundance Film Festival that learning the electric guitar was "exhausting." She added, "I would finish rehearsal and be like, 'My shoulders are killing me!'" But the hard work seemingly paid off—Jett told MTV that if Stewart wanted to, she would invite her to play "Cherry Bomb" on stage at a concert.
Bradley Cooper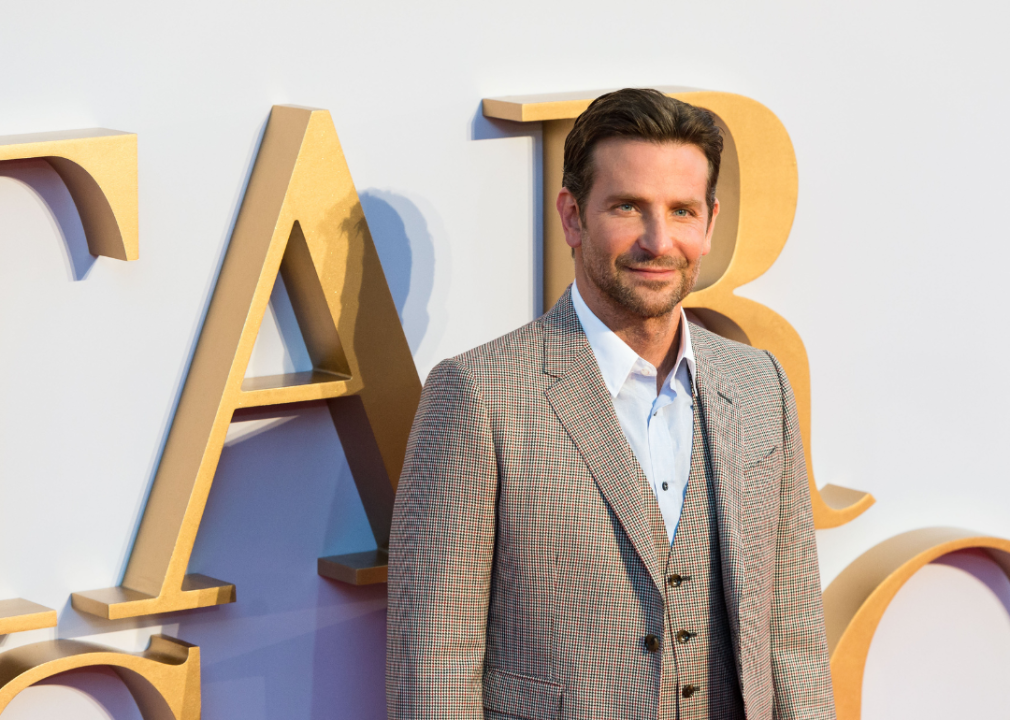 Wiktor Szymanowicz/Future Publishing via Getty Images
Playing Jackson Maine in the 2018 remake of "A Star Is Born" was Bradley Cooper's first foray into music since childhood, when he played the upright bass. To prepare to portray a multi-instrumentalist and composer, Cooper learned guitar and piano, as well as how to sing, and even co-wrote much of the music for the film with his collaborator, Lukas Nelson (Willie Nelson's son).
He practiced guitar and piano for four hours a day beginning six months before filming started and even performed alongside his co-star, Lady Gaga, at the Coachella, Glastonbury, and Stagecoach music festivals for scenes used in the film. However, ultimately, what you hear on the soundtrack is Nelson's band, not Cooper, who earned three Oscar nominations for the film. "The music you hear on the soundtrack was played by my band, and I produced those songs with everybody," Nelson told Fader.
Chadwick Boseman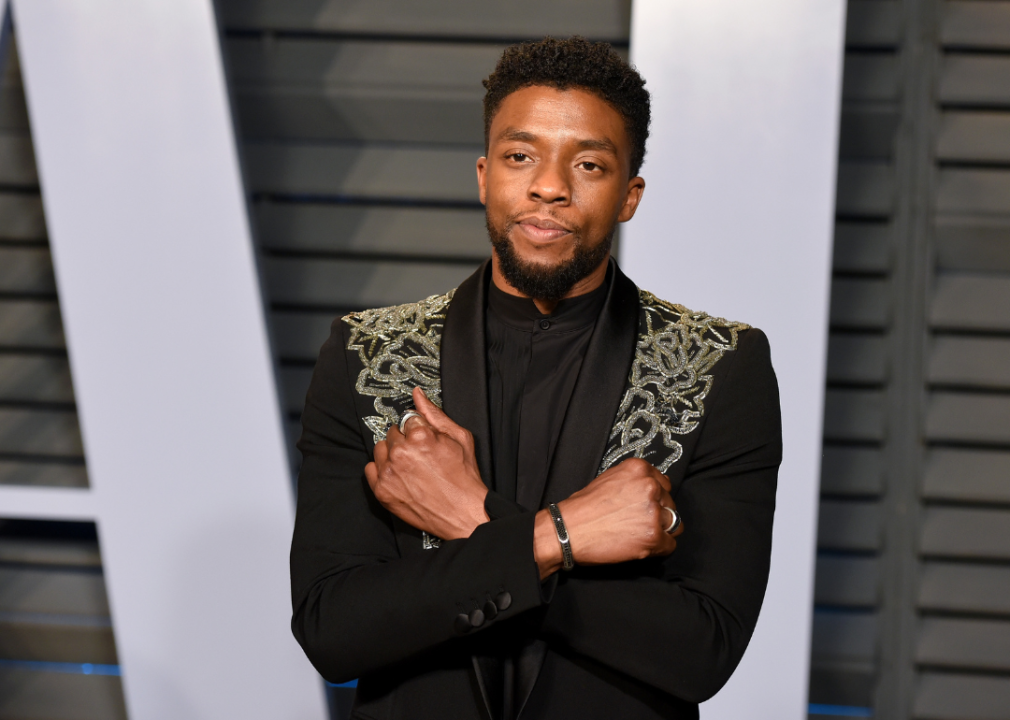 Presley Ann/Patrick McMullan via Getty Images
Chadwick Boseman's performance as fictional trumpet player Levee Green in "Ma Rainey's Black Bottom" was his last before he died of colon cancer in August 2020. For the role, Boseman threw himself into learning the instrument, practicing both on set and after filming wrapped for the day. His co-star Glynn Turman remembered the hotel where the cast was staying "sounding like a music school," with Boseman's trumpet playing carrying through the halls.
"Chadwick was playing all the time, going hard in his hands at every moment," Turman told Today. "When you heard 'cut,' you'd still hear Chadwick." His dedication to practicing also reportedly inspired his castmates to dive into learning their respective instruments, even at the end of long, hard days. Boseman's performance also earned him a posthumous Oscar nomination.
Reese Witherspoon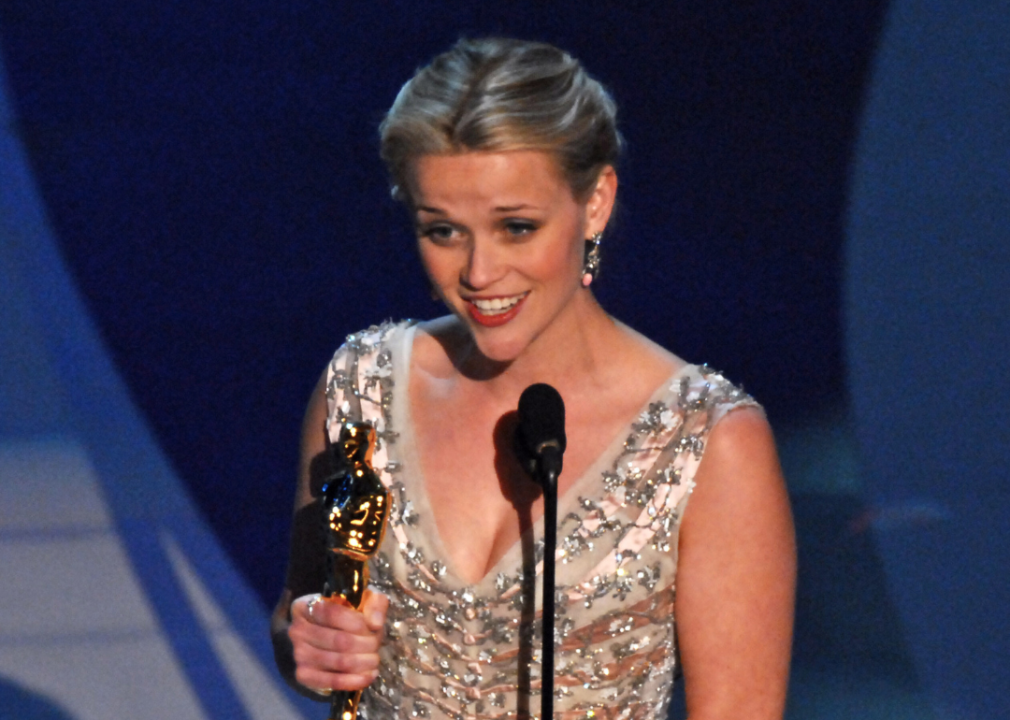 Michael Caulfield/WireImage // Getty Images
For her Oscar-winning role as June Carter Cash in 2005's "Walk the Line," Reese Witherspoon underwent months of singing and autoharp lessons. Though the actor grew up in Nashville surrounded by country, bluegrass, and Appalachian folk influences, Witherspoon never picked up an instrument until she was cast as Carter Cash. To learn the autoharp, Witherspoon said she trained for six months under Kit Alderson, who previously taught Catherine O'Hara the instrument for the 2003 film "A Mighty Wind."
Witherspoon and Joaquin Phoenix (who played Johnny Cash) recorded an album for the film, which was produced by T Bone Burnett, and did their own singing and playing in front of hundreds of extras for the stage performance scenes in the movie. In an interview with MTV, Witherspoon called the experience of performing music in front of a large audience "horrifying" because of her stage fright. She also said "Walk the Line" was "one of the hardest movies I've ever had to make" due to the rigorous musical training.
Samuel L. Jackson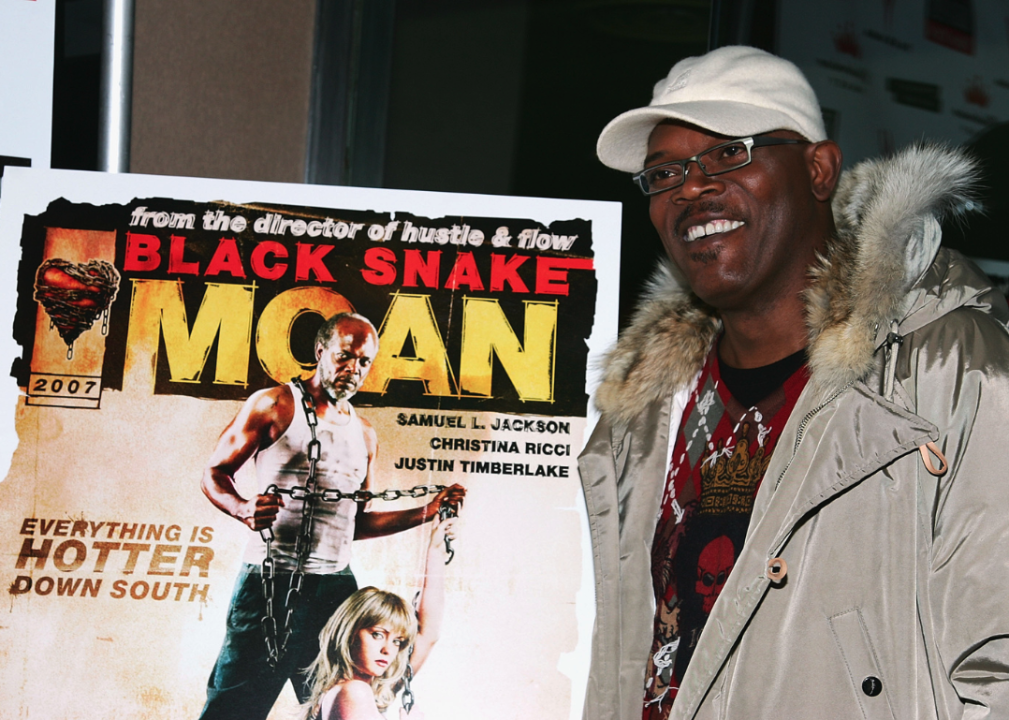 Evan Agostini/Getty Images
Samuel L. Jackson played religious blues guitarist Lazarus in the 2006 film "Black Snake Moan," rehearsing rigorously for six months in preparation. Jackson began learning guitar while filming "Freedomland" in New York in 2005. His teacher was guitarist and vocalist Felicia Collins, who is known for playing with the house band on "The Late Show with David Letterman."
Jackson's guitar lessons continued on the set of "Snakes on a Plane" later that year, where the film's prop master worked with him on the instrument every day in his trailer. Jackson said he practiced for six or seven hours a day, developing calluses on his fingers from his efforts. The actor also sang for the role, but he underwent less training for the vocals, telling Today that singing the blues was "more about making sure the emotion of what you're saying comes out than being a great singer."
Nicolas Cage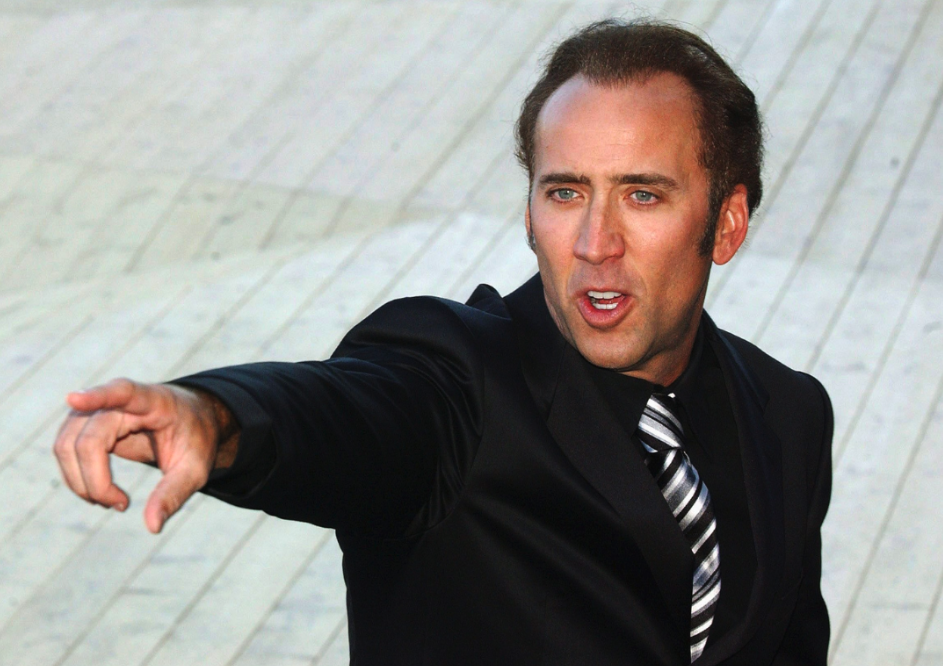 Eric VANDEVILLE/Gamma-Rapho via Getty Images
In the 2001 movie "Captain Corelli's Mandolin," Nicolas Cage took on the role of the titular mandolin-playing Italian soldier during the Second World War. Though Cage doesn't come from a musical background, he learned the instrument for the role, going into self-described "focus mode" to memorize the songs for the film, he told Hollywood.com.
Composer and musician Paul Englishby was tasked with teaching Cage, spending three months on the island of Kefalonia in Greece to do so. The actor was constantly practicing, according to the movie's production notes; after filming wrapped for the day, he'd go home and practice instead of hanging out with his co-stars. Producer Kevin Loader told The Christian Science Monitor that Cage "was relishing the commitment" to learning the mandolin and the challenge it presented.
Story editing by Jaimie Etkin. Copy editing by Tim Bruns. Photo selection by Ania Antecka.
This story originally appeared on Skoove and was produced and distributed in partnership with Stacker Studio.