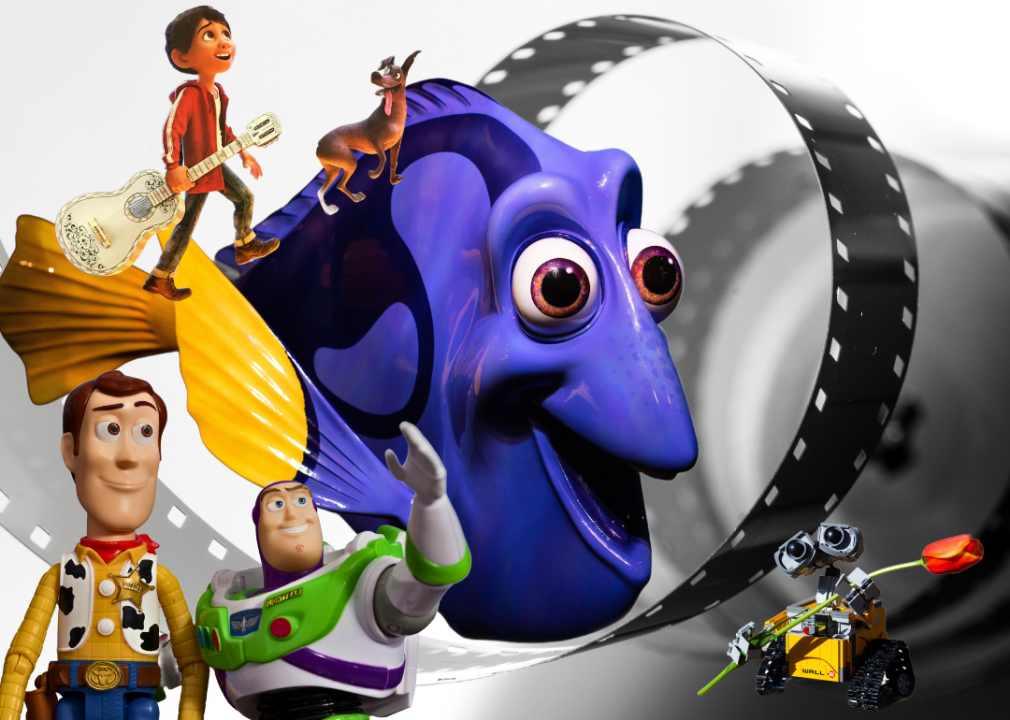 Photo Illustration by Michael Flocker // Shutterstock // Canva
In 1995, Pixar Animation Studios released "Toy Story," the first computer-generated 3D-animated feature film, to glowing reviews, kicking off 15 years of critical adoration. In 2008, "Wall-E" landed on more film critics' top 10 lists than any other film, and when it wasn't nominated for Best Picture at the Oscars, the Academy caught heat. Perhaps coincidentally, the studio's next two films, "Up" and "Toy Story 3," were each nominated for Best Picture—and they make up two of the only three animated films ever nominated for that award.
In the 13 years since "Toy Story 3," however, Pixar has become infamous for its critical stumbles. The various articles about the studio's fall from grace are easy to find. The golden era has ended. But exactly how much has the studio's star fallen? And does it still outshine its animation rivals?
To compare Pixar's critical performance with that of its peers in animation over the years, Stacker used an average of the topline scores of Metacritic (which employs a proprietary weighted average and is selective in the review outlets it incorporates) and Rotten Tomatoes (which does not weight its average and includes far more outlets). For Studio Ghibli, a Japanese studio and the only non-American one looked at here, the date of the U.S. limited release was used as a film's release date. All data is as of Sept. 7, 2023.
Pixar's golden era is generally considered to be 1995 through 2010, during which it released 11 films and had only one critical misstep, 2006's "Cars," which still proved successful enough to launch what is likely the studio's second-largest franchise after "Toy Story." But 2011 saw Pixar release "Cars 2," its first "certified rotten" film on Rotten Tomatoes, meaning it scored below 60%. In fact, it scored well below that (39%) and is currently the studio's all-time low. Worse, this film rang in Pixar's next era: its critical fall.
Less is more in the golden age
Emma Rubin // Stacker
Pixar's review average for films released before 2011 was 91%, but since then, the average has plummeted to 78%. And its score variance—i.e., how far a film's score deviates from the studio's average—more than triples between those time periods, meaning Pixar has become far less consistent.
Pixar's newest films have largely received a "good but not great" critical response. Before 2011, 10 of Pixar's 11 films scored 85% or higher from the combined critical average (91% of these films), but since 2011, only seven of its 16 films performed as well (44% of these films).
Some of this could be due to Pixar's increased production of sequels and spinoffs. Before 2011, only two of Pixar's 11 films—"Toy Story 2" and "Toy Story 3"—were sequels or spinoffs (18%). Since then, seven of Pixar's 16 films have been sequels or spinoffs (44%), and those films' critical average is a paltry 73%—8 percentage points lower than the original films it produced during the same time. Some of Pixar's decline is surely due to sequelitis, a phenomenon in which as the number of entries in a franchise grows, the quality of said films declines.
Pixar remains on top, though other studios are closing the gap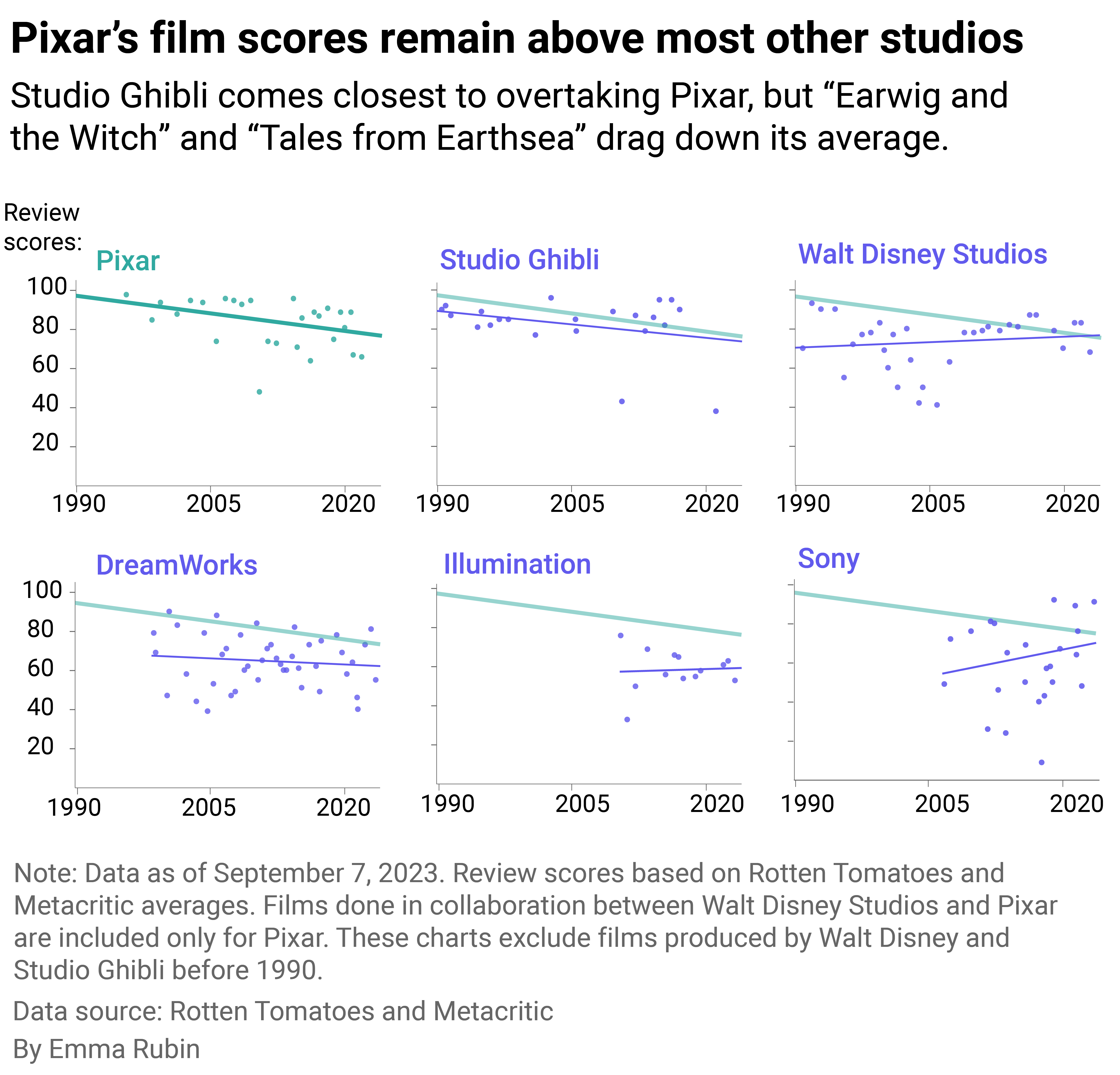 Emma Rubin // Stacker
A diminished Pixar, however, still stacks up pretty well against some of its major animation rivals.
Pixar's primary critical rival is the Japanese powerhouse Studio Ghibli, which ties with Pixar's career average of 83%. Ghibli has seen its own recent stumbles too, including its disastrously received first foray into CGI 3D-animated films, 2021's "Earwig and the Witch" (38% average). The studio's 10 most recent films average 78%, slightly worse than Pixar's. However, despite being the older studio, Ghibli has made fewer films than Pixar, so its two duds—2010's "Tales from Earthsea" (43% average) and "Earwig"—weigh more on its career average.
Pixar's career average remains at least seven points better than any other American studio in our data, with Walt Disney Animation Studios coming in second at 76%. When looking only at films released between 1995 and 2010—i.e., Pixar's golden era—Pixar outperforms the second-best studio, DreamWorks Animation, by 24 points among studios with at least three films released. However, Pixar's post-2011 average is four points worse than Disney's, but this is as much the result of Disney's resurgence as Pixar's fall. Their averages meet in that "good but not great" middle-ground of a high-70s/low-80s average.
Other contenders for Pixar's top spot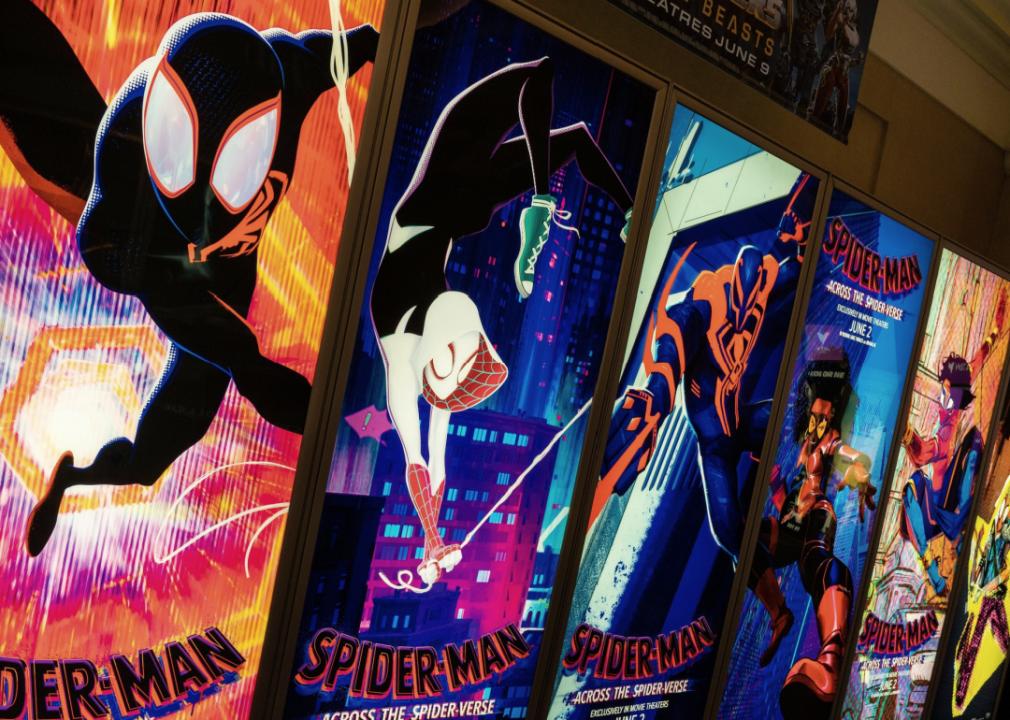 FlickDirect Inc // Shutterstock
Sony Pictures Animation seems ascendant at first. Its career average is 59%, but its 10 most recent films average 69%—the largest improvement of any studio. However, this is largely due to two films in the same franchise: "Spider-Man: Into the Spider-Verse" and "Spider-Man: Across the Spider-Verse." Excluding them leaves the remaining eight films with a 64% average—an improvement on its career average, sure, but a minor one. Plus, the year before the studio's best-scoring film ever (the first "Spider-Verse" movie in 2018), it released "The Emoji Movie," the worst-performing film in the data (9% average). This suggests Sony is not quite the up-and-coming animation studio it initially appears to be.
Studio Ghibli might finally take the crown, but its future will depend on how well it can weather the (second but probably final) retirement of its head filmmaker and animation legend, Hayao Miyazaki.
If one were to prize consistency about all else, however, the winner is Illumination, which easily holds the lowest score variance across its career. Among its 10 most recent films, none have scored higher than 69% ("Despicable Me 2") or lower than 53% ("The Super Mario Bros. Movie"). Compare that with Pixar, whose 10 most recent films have seen a high of 91% ("Toy Story 4") and a low of 64% ("Cars 3").
With these competitors closing in on the vaunted studio, could Pixar hold on to its place? After "Elemental," Pixar's worst box-office opening ever (adjusted for inflation), the studio may indeed course-correct. Pixar's next two announced projects include a sequel to one of its best-performing films, "Inside Out," and "Elio," an entertaining, intergalactic underdog tale spearheaded by Adrian Molina, the co-director and co-writer of the 2017 hit "Coco."
Of course, it's always possible that a new studio bursts onto the scene, changes the form, and goes to infinity and beyond—or, at least, makes plenty of excellent animated films.
Story editing by Carren Jao. Copy editing by Tim Bruns.